Depending on the type of insurance that you purchase, only specific incidents will be covered under the policy type, so how well do you know your car insurance policy? Let's go through each policy type to get a better idea of what you can and can't claim for.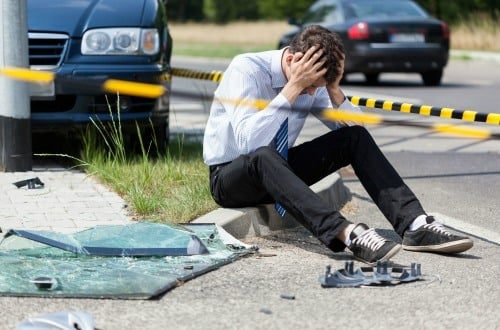 If You Have Purchased:
Basic Third Party Insurance, only the 'third party' (other vehicle or driver) is covered in case of accidents, damages and injury. But your vehicle will not receive any coverage if it is stolen, damaged by fire or involved in an accident.
Third Party, Fire and Theft Policies, as the name implies, this policy covers the third party for damages, injury and death. It also provides protection for your vehicle from fire damage and theft.
Comprehensive Car Insurance offers higher coverage levels for theft, fire damage and third party coverage plus additional coverage in case of accidental damage to your own vehicle.
What Car Insurance Policies Will Not Cover
Now let's look at other exclusions which are not typically covered for any type of car policy, be it basic or comprehensive:
1. Medical Costs from an Accident
If you've been involved in something a little more serious than a little fender bender and require medical attention, your car insurance policy is not likely to cover you. In fact, car insurance policies without add-ons only cover the death and disabilities of the third party and not you, the driver.
Thus, make sure your health insurance is up-to-date as it will help pay for your medical bills even if it's due to a car accident. You may also choose to add on personal accident insurance when offered (at a slightly higher premium) or buy the policy as a standalone.
Personal accident insurance will provide a payout for major bodily injuries or death of the driver and depending on the terms, the passengers as well.
2. Incidents During Commercial Use
Private car insurance coverage does not protect you if your car gets in an accident or is stolen if you are using it to conduct business. This might include driving an Uber or GrabCar – even if they aren't technically classified as commercial vehicles at present. If you are in fact using your car for business purposes, then you'll need to purchase commercial car insurance instead of a private one.
It might actually be a good idea to designate your car for commercial use so you can write off legitimate car-related costs as a business expense when doing your taxes.
Do note that commercial car insurance tends to cost more than private insurance. But what would be worse than paying a slightly higher premium is being denied your claims altogether!
3. Passenger Liability
If a passenger sues you or causes an accident, your liabilities will not be covered by your car insurance policy.
However, there is an add-on for passenger liabilities that keeps you covered in case your passenger does get hurt in your vehicle and decides to sue you or is in fact culpable for an accident e.g. opening the passenger door and causing a motorcyclist to fall off.
The added coverage comes with a higher premium and might be worth it if you are often carrying passengers in your car.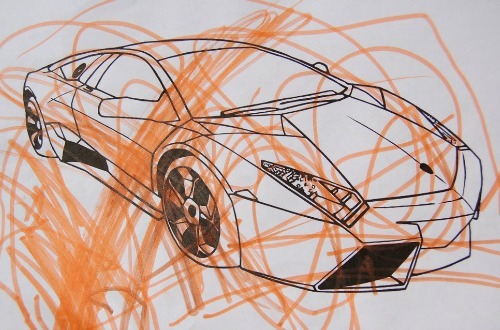 Read also: How To Get The Most Out Of Your Car Insurance
4. Personal Belongings Left in Your Car
If you often keep your laptop, wallet and other valuable belongings inside the car, note that if stolen – you won't be able to claim for compensation. In fact, even with credit card protection plans that offer to replace lost or stolen items, it does not cover theft or loss if the item was left in your vehicle.
The only insurance plan that might provide coverage is a Home Contents policy. For instance, if your car was in your property compound at the time of the theft and if the items meet the minimum claim amount, you may be allowed to claim compensation. However, the specifics vary with policies.
Nevertheless, it's just safer to avoid leaving things you value in your car as it might make your vehicle more tempting to burglarize too.
5. Your Car Loan
If your car gets stolen or damaged (beyond repair), your car insurance will not cover whatever you owe on the balance of your loan. Of course, if you have purchased comprehensive insurance and third party fire and theft policies, you may claim for compensation from your insurance provider.
If your claim is approved, you can use the settlement to pay for your loan, but you might still owe the gap amount –between the sum insured and the balance of the loan.
The best course of action to limit what you pay for the gap is to ensure that your car is sufficiently insured, as close to its market value as possible. Also be sure to look for plans that will pay out on the sum agreed and not the (depreciating) market value.
Our list isn't exhaustive, so be sure to go through your policy thoroughly to find out about other potential exclusions or limitations that come with.
Is it time to renew your car insurance plan? Why not make life easier and simply head on over to our comparison page to discover the best affordable car insurance policies available!
Credit by: https://ringgitplus.com/en/blog/insurance/your-car-insurance-probably-wont-cover-these-things.html